Engage in sports

At our farm you have the chance to
Participate in a tour of our farm
Observe and pet animals, ride a donkey,
Lend a hand and – according to season – support the family in diverse tasks (harvest, feeding)
Assist in baking bread and processing butter (talk to the farmer first)
We offer leisure pleasure: ping pong, darts, table football, trampoline, badminton, playground, board games, books,
And, of course, sunbathing and relaxing in our summer house.
There is no chance that you get bored!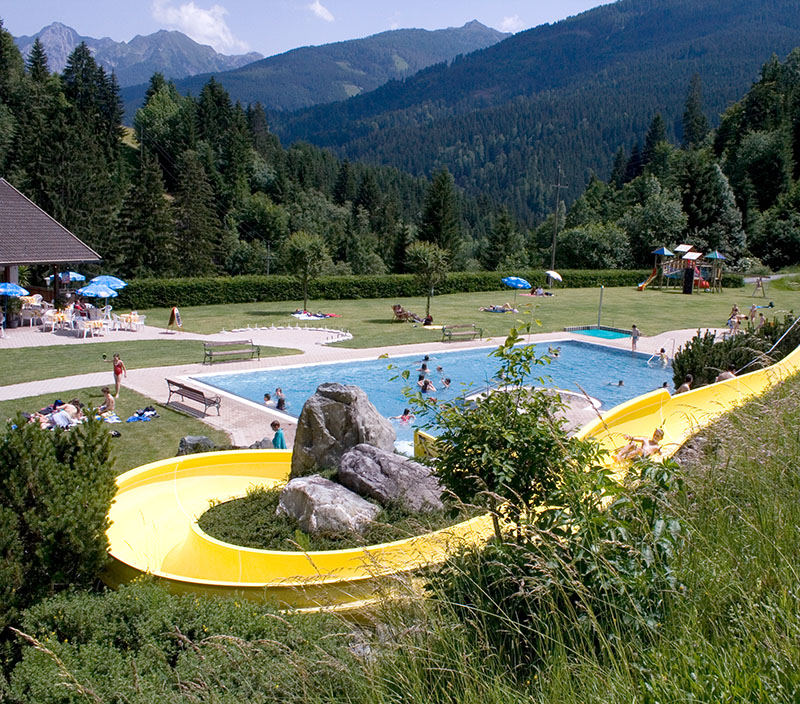 Swimming
Adventure Outdoor Pool
Read more here: www.freizeitanlage-lesachtal.at
Get yourself some sunshine and refreshment at the solar-heated outdoor pool in Lesachtal equipped with a 35m slide. Small children's pools with a depth of 40cm maximum.
Indoor pool Aquarena in Kötschach-Mauthen (23km)
Read more here: www.aquarena.info
The family offer of AQUARENA makes children's hearts leap for joy! The elephant slide and the baby pool in the indoor area guarantee a lot of fun. The 45m tube slide is THE highlight for young and old.
Weissensee, the highest natural lake to swim in in Austria (66km)
read more here: www.weissensee.com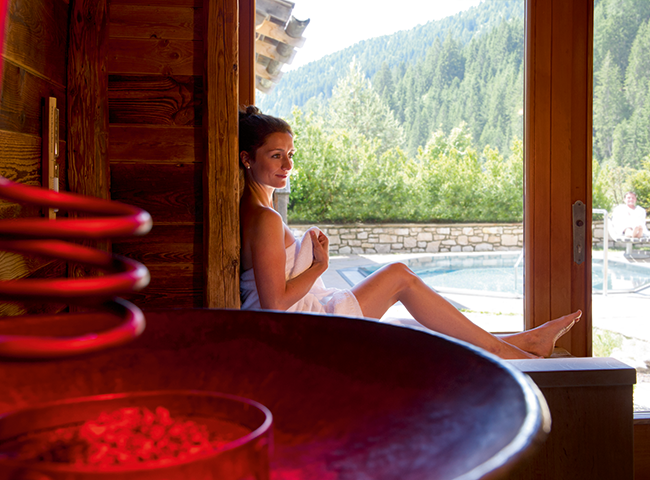 Wellness
Enjoy a wellness day in Almwellnesshotel Tuffbad
Read more here: www.almwellness.com
Enjoy our wonderful self-created hay treatments and dive into a world full of relaxation and the scent of mountain pastures! Take time out, unify body and soul, gain new strength and recharge your batteries.
You will be delighted.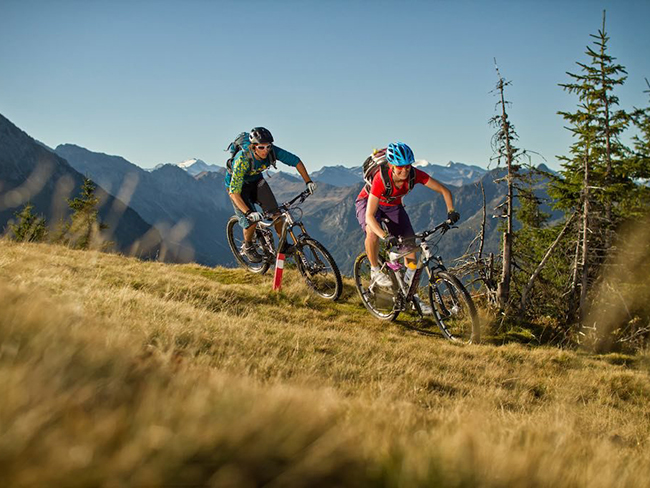 Bicycle and Mountainbike
In total you can choose from 7 diverse MTB tours in the Lesachtal region.
In order for you to get an overview of the options that you have in the Lesachtal region, we have collected the most beautiful MTB tours here:
www.outdooractive.com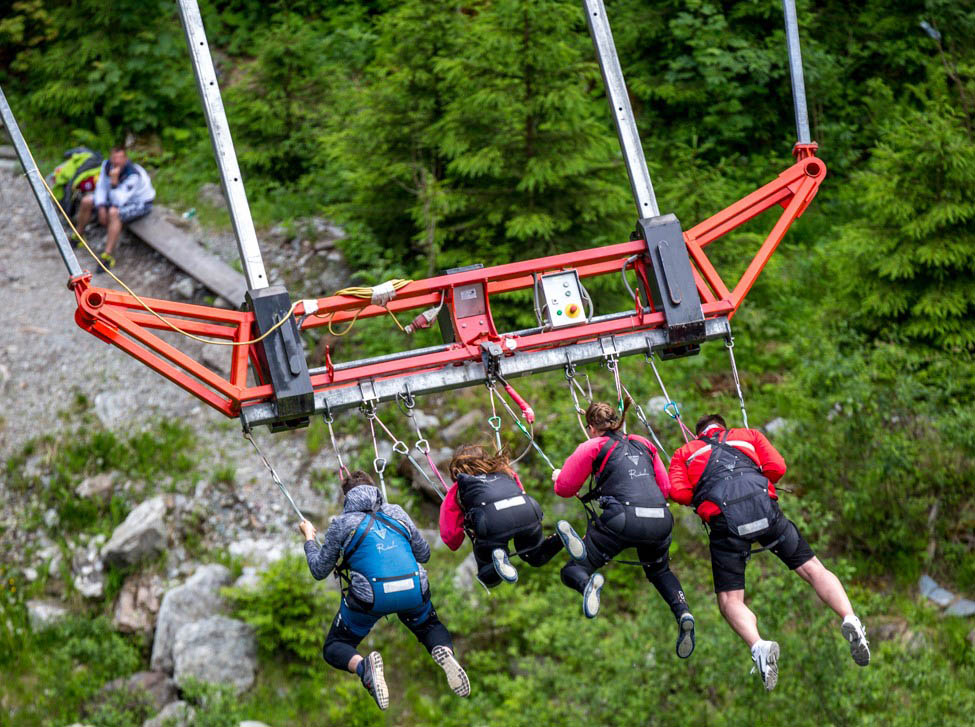 Adventure for the whole Family…
In Lesachtal you will find adventures for the whole family – in a natural landscape.
Große Adventure- und Funparks suchen Sie hier vergeblich - dafür erwarten Sie spannende Themenwege, eine Walderlebniswelt, ein Märchencamp, Goldwaschen, Schnupperklettern und zahlreiche weitere Möglichkeiten zum Spielen und Entdecken inmitten der herrlichen Naturlandschaft... ihre Kinder werden begeistert sein.
Whitewater rafting- gem mining- the highest swing of the Alps.​​​​​​​
Read more here​​​​​​​: www.fitundfun-outdoor.com
Test climbing-archery-riverbed hiking-Millnatzen via ferrata.
Read more here: www.hepimotion.at/wochenprogramm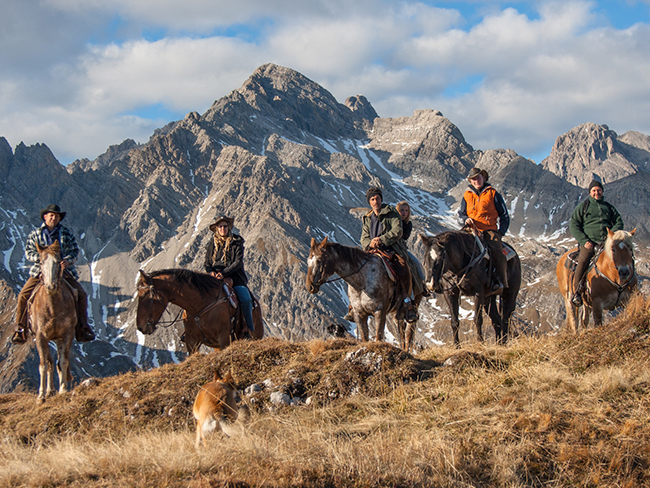 Riding trips in the most beautiful valley of the Alps
Equestrian farm Guggenberger 5 minutes' walk from our farm
Read more here: www.lesachtaler-reiterhof.at
The tranquility of the landscape and its seclusion call for relaxation and make you want to spend some time there. Riding trips through the forests and alpine pastures turn into memorable adventures. For these trips into the country, multiple horses with quite different characters are available.
Our trips are organized in small groups or if requested they can also be taken individually. Here, the gait, pace and tour will be adjusted according to the abilities of the rider. Naturally, these trips are accompanied by trained instruction. We are also happy to serve as riding guides if you wish to explore Lesachtal with your own horse. Guest boxes or paddocks in order to shelter your horse are available.